Lo último  en innovación de Softap

Una de las cosas que más me gusta de Softap como empresa, es que siempre está a la vanguardia de las últimas tendencias en maquillaje permanente. La técnica de Softap siempre se ha caracterizado por ser suave y con resultados naturales.
Los nuevos diseños de  agujas  de Softap para métodos manuales mantienen las opciones al ritmo de los avances en el método de la máquina, dando a los artistas en maquillaje permanente una mayor selección y una gama más amplia de opciones.
Ahora con estas nuevas agujas, nuestro trabajo tendrá un aspecto aún más realista.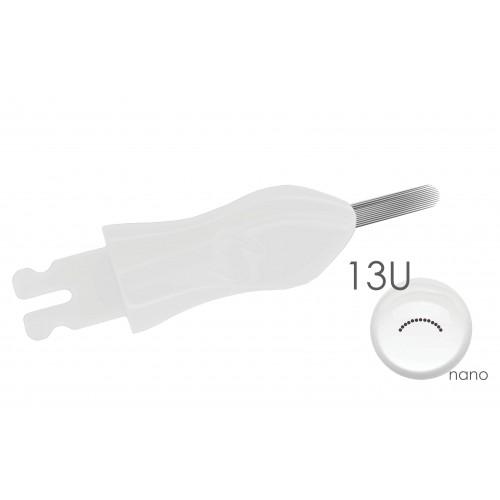 Las Nuevas agujas 3 U y 17 C
La 17 C es similar a la 16 fina pero más delgada. La 13 U es una aguja diminuta dispuesta en forma de "U" para una maniobra perfecta. 
La diferencia entre esta aguja en forma de "U" de Softap y las agujas en forma de "U" de otras marcas es que ésta es más delicada con la piel. Estas agujas son muy flexibles, lo que ayuda a los artistas a conseguir hermosos trazos definidos. 
Estas agujas son muy flexibles, permitiendo  crear magníficos trazos de  vellos  individuales  definidos en las cejas.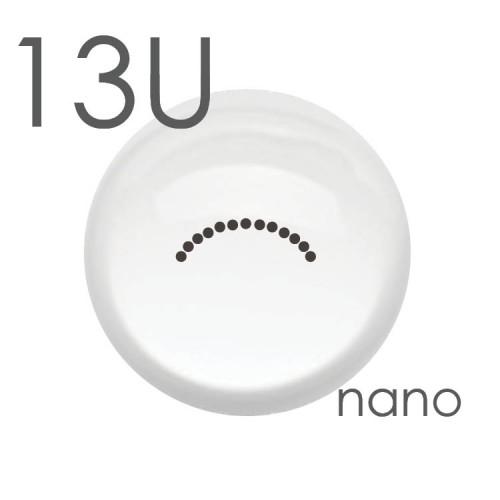 ¿Qué son las nano agujas?
Las nanoagujas son agujas ultra finas diseñadas para crear un aspecto más definido.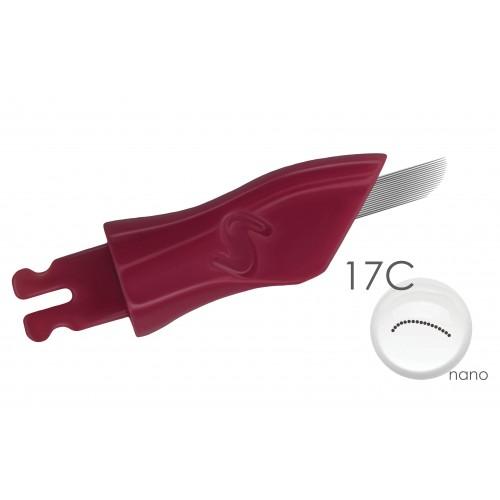 ¿Qué significa el calibre de las agujas?
Es el grosor de cada aguja.  El calibre de cada aguja Softap se identifica debajo del número que aparece en el reverso de cada aguja empaquetada. Si la configuración de la aguja contiene varias agujas, el tamaño es el mismo para todas ellas. 
El calibre de las agujas es una consideración importante. Los nuevos artistas deben comprender cómo seleccionar la configuración adecuada y el calibre correcto haciendo una evaluación adecuada de la piel durante la consulta.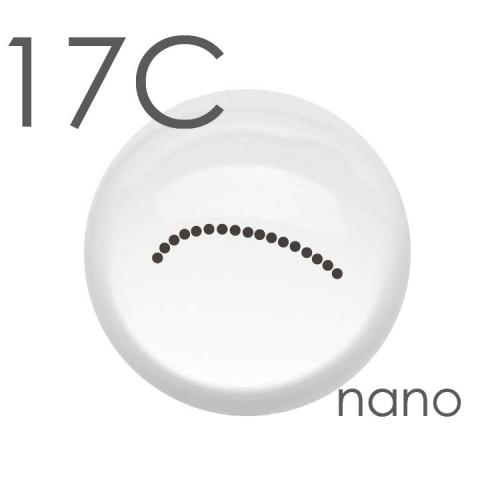 El calibre de la nano agujas  de Softap 
Ahora Softap tiene tres agujas de diferente calibre: Regular, fino y las nuevas nanoagujas.
Al mezclar el grosor de los trazos del vello se genera un efecto dimensional que genera mayor naturalidad.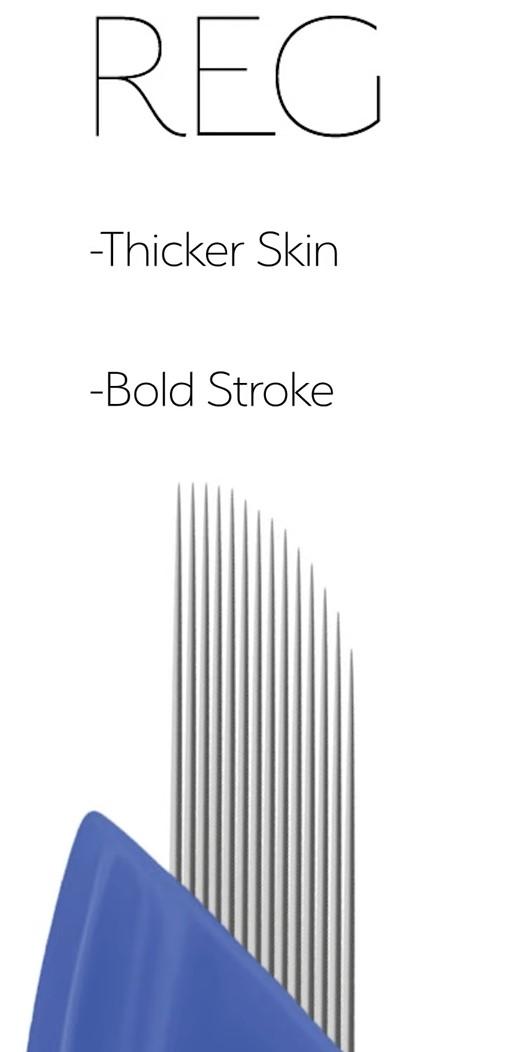 Las agujas regulares son el estándar de Softap. Son más grandes y gruesas y tienen más espacio entre cada una. Son mejores para las pieles más gruesas, los trazos más atrevidos y los delineados gruesos de ojos o labios.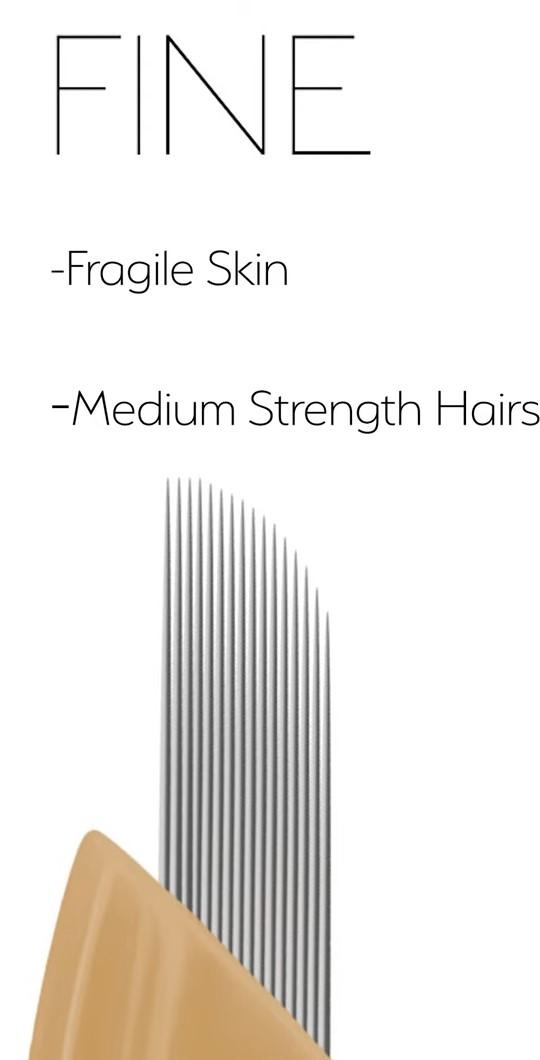 Las agujas de calibre fino son mejores para pieles frágiles, líneas finas  y trazos de cejas medianamente gruesos.

Cejas súper dinámicas y naturales.
Una ceja natural tiene diferentes tamaños de pelos; algunos son finos y otros gruesos.
Al principio de la cabeza, los pelos son más cortos y finos.  Se vuelven progresivamente más gruesos y largos a lo largo de la subida hasta el arco. Pasado el arco, los pelos se vuelven más cortos y finos hacia la cola de la ceja. Para conseguir ese efecto natural en los trazos individuales del pelo hay que imitarlo combinando agujas de diferente calibre. 
Para el comienzo de la cabeza de las cejas, puede utilizar las agujas Nano, seguidas de las agujas 16. Para el arco, puedes utilizar las agujas 14 C o 6 C regulares. Para la cola y el entrepelo, puedes utilizar de nuevo las Nanoagujas.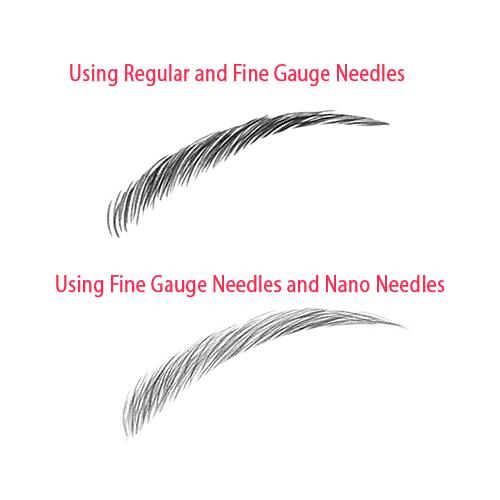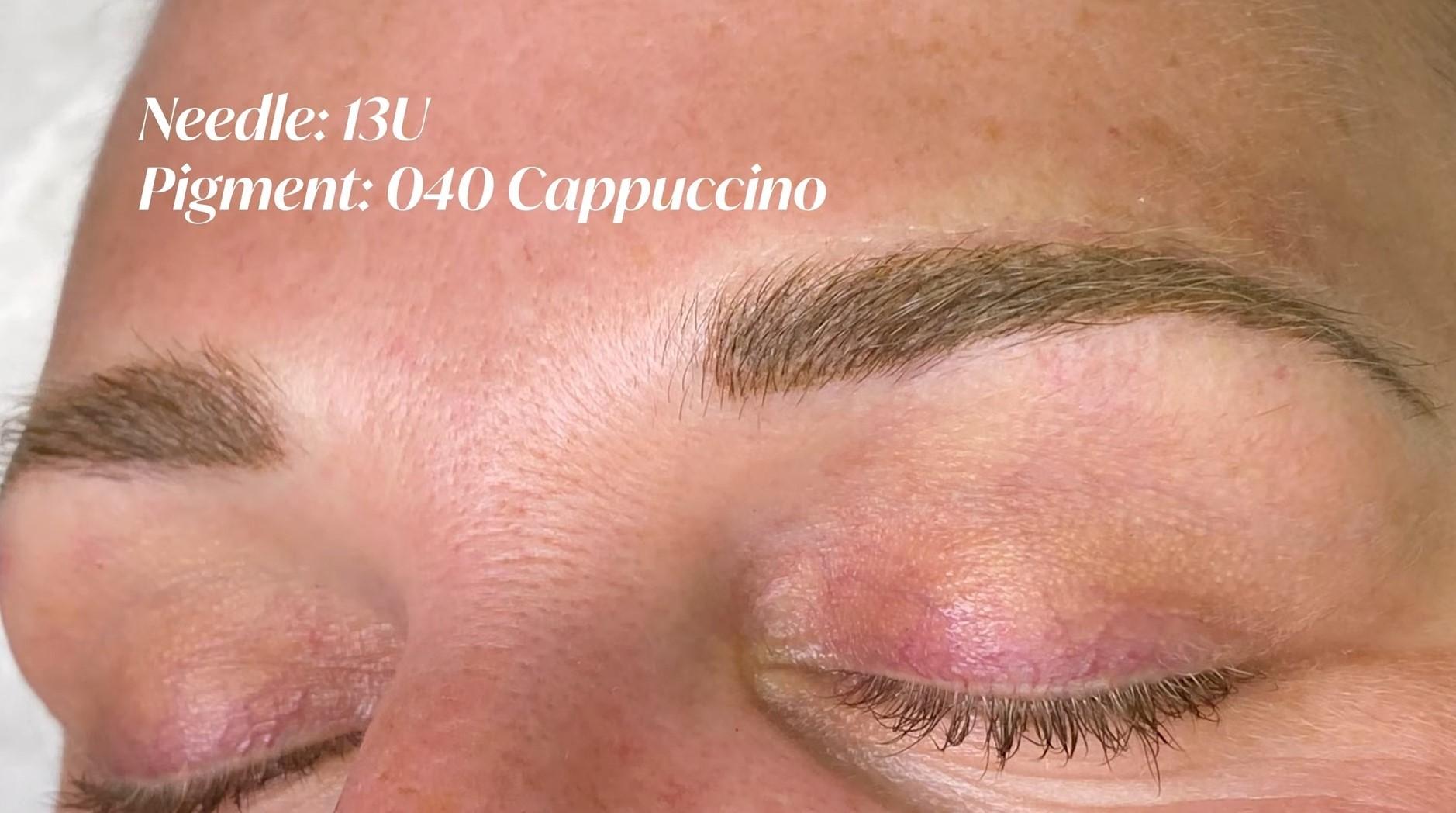 ¡Recuerde que la técnica afecta a los RESULTADOS FINALES!
Ahora puedes combinar estas nuevas nanoagujas con las agujas regulares y las de calibre fino para conseguir el efecto más natural en los trazos de vellos individuales.
Lo bueno de las agujas Genuline es que puedes combinar Microblading y la técnica tradicional Softap para realizar trazos de vellos individuales. De este modo, el pigmento 
durará más tiempo en la piel que con el método de Microblading solo. Por supuesto, dependerá del número de toques que hagas en un punto y del color que utilices.
I hope this is useful for you.
Talk soon, 

Dr. Sandra Piedad Cardona 
Email: Info@BuyPermanentMakeup.com  - Phone: +1(510) 423-3014
PS: I created BuyPermanentMakeup.com to make sure that my students and the permanent makeup professional community had the best experience, products and service, along with ongoing education and content.
What people are saying about us...
© Copyright. All rights reserved.