Understanding the Softap Brown Palette
Softap offers a wide variety of colors, all ready to use.  So, you do not need to deal with adding a toner, neutralizer, or modifier.  Even better is that the company has classified their colors into warm, cool and neutral, going so far as to ensure this is made clear by the print color used on the pigment tube. 
However, in case you want to customize a color when you know your color theory and the target healed color for the client, it is quite easy to blend 2 or more colors together for individualization.
For a better understanding of the Softap colors, I highly suggest you read the basic aspects of the color theory prepared for this purpose. [Read More]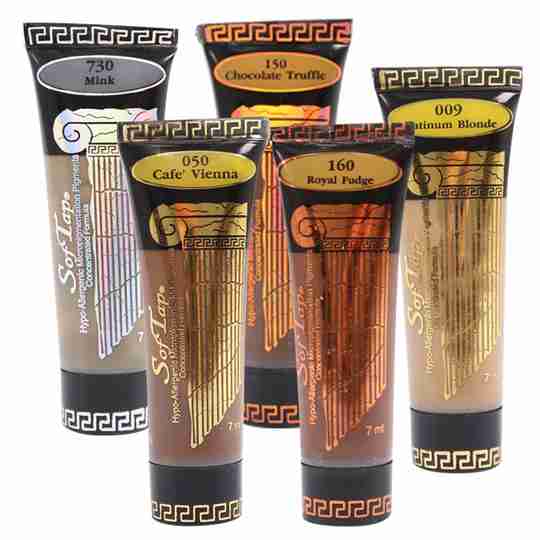 Softap has three major brown palettes from which you may select the color for eyebrows and eyeliners: cool, neutral, and warm. Each palette is then subdivided into light, medium, and dark colors (or value).
WARM BROWNS 
The colors in the Softap warm palette range from light to dark chocolate browns. Warm colors are best for complexions that are less rosy and more olive. If your client's skin tans easily, is olive, golden, or black, you may select the color from this palette.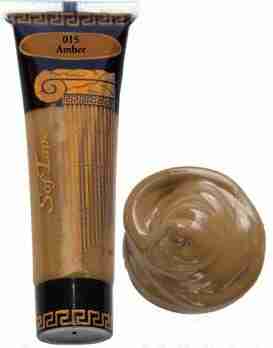 A warm, sunny color
 for blondes who like gold in their brows. It heals close to a taupe. Fabulous for neutralizing old bluish tones in the eyebrow.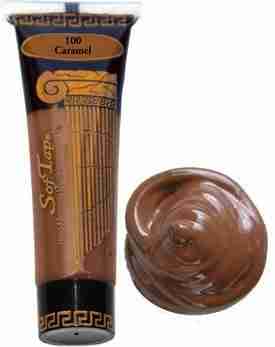 Great for strawberry blondes or blondes who like a little more red in their brows. Caramel is also great for turning blue/gray brows to brown tones after neutralizing with Lemon-Aid.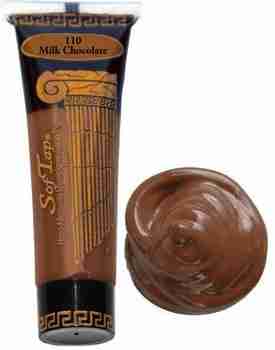 Perfect for light brown hair and light warm brows. Also great for light-skinned African Americans who desire light brows.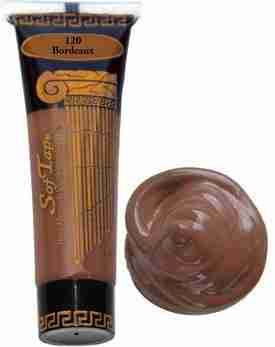 A nice warm color for medium to dark-haired people who desire a brow that is not too dark and not too ash. Bordeaux is also great for dark blondes and Mediterranean skin types.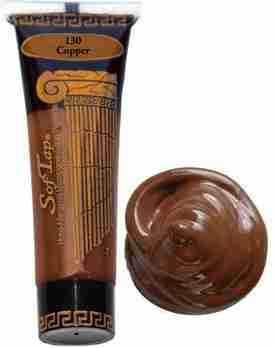 Great color for redheads! Also lovely on African American people with medium-toned skin and who desire matching medium browns in their eyebrows. Copper can also be used to correct blue eyebrows to dark brown.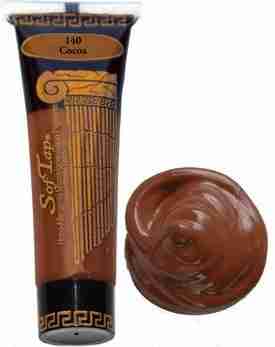 We love cocoa on auburn, medium to dark brunettes, and African Americans who want medium brown, Cocoa creates a rich, warm brown eyebrow on Asian and Hispanic skin types.

Neutral colors are from blonde to dark coffee colors. This palette contains colors with a little more red in them than the cool palette, but less than the warm palette. If your client's skin is fair but not rosy, or darker without a blue undertone, you may select a color from this palette.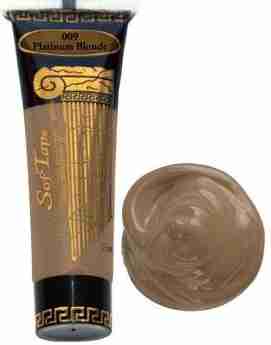 Lightest on the neutral colors, platinum blonde has just enough golden warmth to be perfect for blondes with light, almost frosted-looking hair.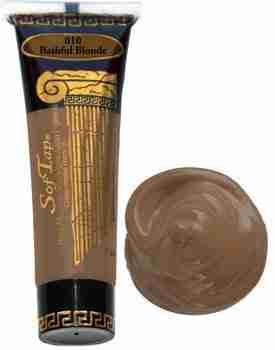 Great for light blondes preferring ashier tones in the eyebrow area, and one of our most popular colors for blondes. You can cool it with a light color from the Cool Collection.

This color is perfect for blondes who prefer a bit of gold tones in their brows- or for redheads who want to minimize the red in their eyebrows. You can cool it with a lighter color from the Cool Collection.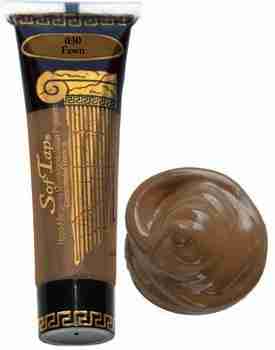 This pigment is best for ash blondes or blondes mixed with grey. Fawn tends to heal cooler to give a taupe color, it is also great for toning down old reddish tones in eyebrows.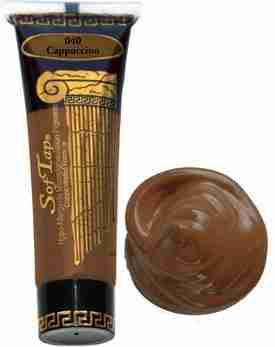 This beautiful color is very versatile- wonderful for ash blondes or brunettes, and darker redheads who don't like a lot of red in their brows.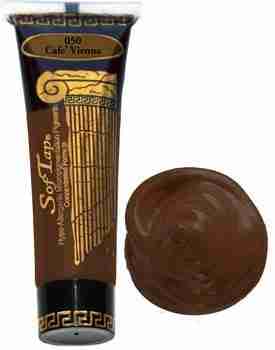 Very popular for medium and dark brunettes who have some hair in their brows and just want a soft, natural fill. Café Vienna is a natural color, non–overpowering medium brown.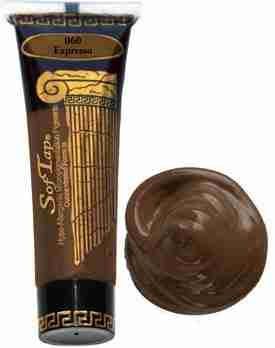 Fantastic color for people with less than 50% grey in their hair. Espresso is very nice on Hispanic and Asian clients who don't want any red in their healed eyebrows.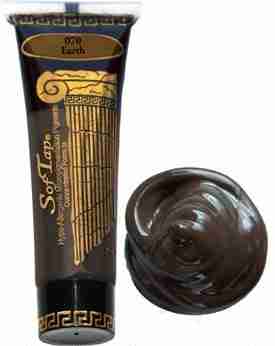 Earth is a neutral brown that contains all of the warm and cool hues of nature. Great for women with very dark brown/black hair. This color is beautiful on blue eyes, honey brown eyes, dark brown eyes, gray eyes, or golden-brown eyes.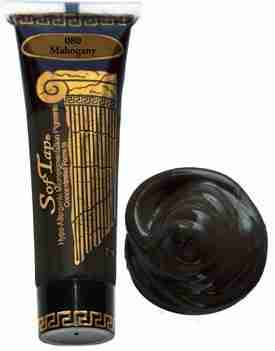 Dark, rich, black coffee color, Mahogany is the perfect neutral for Asian and Hispanic skin.It is also one of our most versatile brown eyeliners, and can be applied beautifully on blue, steel blue or gray, green, light brown, amber, or dark brown eyes. It heals as a neutral true black

Colors in the cool palette are designed for those who do not like red in their eyebrows. If your client has a very fair complexion, with rosy hues in her cheeks, you may select a brow color from this collection.
Colors in the cool palette appear ash or green-looking, but the red in your client's skin will warm them to a taupe brown.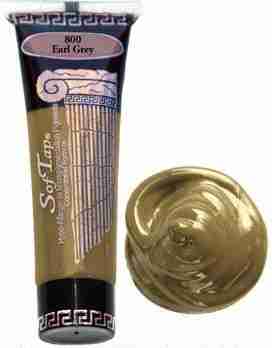 This is the lightest brow color in the cool palette. Earl grey heals as a baby blonde color and is perfect for white, salt and pepper, and grey/blonde mixtures. It can also be mixed into any other brow color to lighten and cool it.

This is a light ash blonde used on people with very fair, pink tones in their skin. It heals beautifully on those with very light, ash-blonde hair. Champagne can also be used to lighten and cool softap eyebrow colors.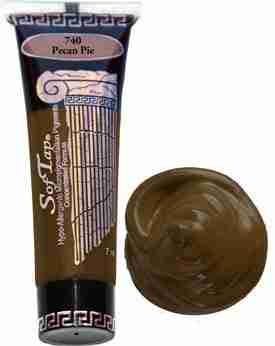 This tasty treat is designed for medium ash brunettes or brunettes with blonde highlights.
Pecan Pie can also be used as a soft eyeliner. Mix a little into SofTap eyebrow colors to darken and cool them.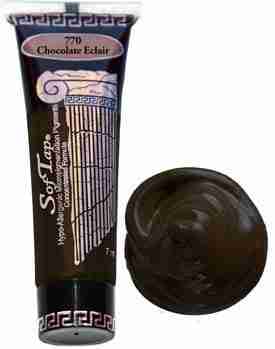 A beautiful cool brown liner for dark brown eyes, honey brown eyes, blue eyes, and steel blue/gray eyes. Use on women with very warm skin tones for a neutral brown.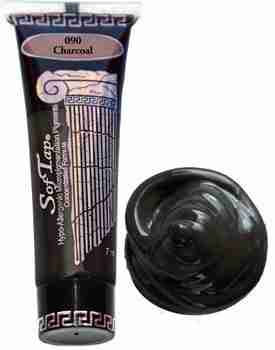 A cool liner that heals as a soft black on women with warm skin tones. Charcoal is great on blue, steel blue, and gray eyes.

To determine which palette is the best for your client, you need to know what her skin type is according to the Fitzpatrick scale (1-6 with 1 being palest and 6 being darkest),  and next, determine the effect she wants to achieve (individual hair strokes, feathered, shadow or solid).  Remember that the technique AFFECTS HEALED RESULTS!
Measure the warmth (redness) of your client's skin tones looking at her skin:
Is it pale and rosy?  Olive and tan? Deep hued and dark? The amount of red in her skin dictates the color palette you should choose from.
In General:
For Hispanic clients stay in warm or neutral palettes 
For Asian clients stay in cool or neutral palettes.
For Caucasians with blonde hair stay in neutral and light cool palettes. 
Once you know which palette to choose from, choose three colors that you think are the best for her, then do the smear and match test on her skin, right above her eyebrow.  This is done by swabbing a small amount of each color on the skin and smearing it.  The smeared color will be the target healed color. 
Compare the colors using your professional judgment and involve the client in selecting from those you have chosen, to choose her preference. 
I hope this is useful for you.
Talk soon, 

Dr. Sandra Piedad Cardona 
Email: Info@BuyPermanentMakeup.com  - Phone: +1(510) 423-3014
PS: I created BuyPermanentMakeup.com to make sure that my students and the permanent makeup professional community had the best experience, products and service, along with ongoing education and content.
What people are saying about us...
© Copyright. All rights reserved.