Basics of Color Theory for PMU Artists
To understand how to use and select Softap colors, an understanding of the essentials of color theory is necessary.  
Color is the visual byproduct of the light spectrum as it is either transmitted through a transparent medium or as it is absorbed and reflected off of a surface. Thus, color is the light wavelengths from a reflected source that the human eye receives and the brain processes.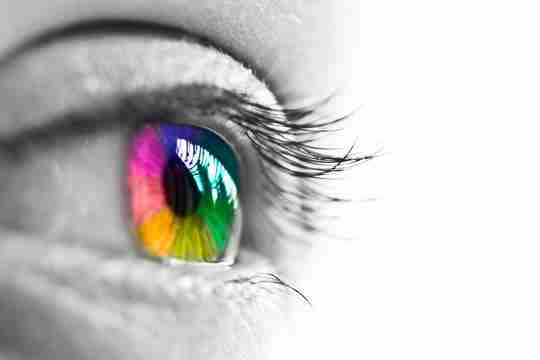 There are millions of colors.  Fortunately for color theory novices, all of them fall into just a few color families.  Every color can be described in terms of having three main attributes: 
Hue, saturation; and value.
Hue is identified as the color family or color name (such as red, green, violet). Hue is causally linked to the color's wavelength.
Saturation, also known as "chroma," is a measure of the purity of a color.  In other words, how sharp or dull the color appears.
Value, also called "brightness" or "luminosity," is the shade (darkness) or tint (lightness) of a color.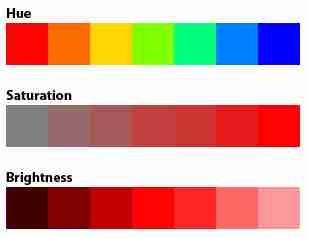 For the purposes of simplification for this article, colors are classified according to the traditional color model, which uses blue, red, and yellow as primary colors.
The basic color theory states that colors begin as primary, secondary, tertiary as main classifications.  Thereafter, classifications become more complex depending on the combinations of colors between and among the main classifications.
Primary colors are the original colors:  blue, red, and yellow.  They are colors that are pure and not composed of any other colors.  They represent the base colors that all other colors originate from.
Analogous colors are any one of a group of related colors that are near each other on the color wheel.
Red, orange, and yellow are analogous colors.  This might best be represented by examining the order of colors in a rainbow.
Complementary colors lie opposite each other on the color wheel. They complete or enhance each other. Complementary colors are pairs of colors that, when combined or mixed, cancel each other out (lose hue). 
If you notice, the complementary colors are one secondary color and the primary color that is not contained in that secondary color. 
To illustrate, green contains yellow and blue and is, therefore, a secondary color.  Its complementary color is red.  Applying red over the green will cause both colors to mute and look nothing like how they originated.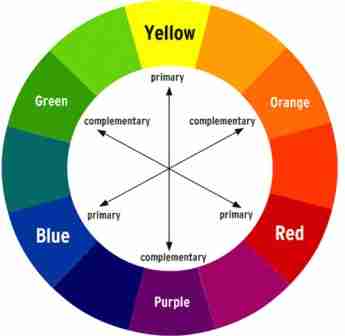 The complementary colors that concern permanent makeup artists primarily are:
Green and red
Violet and yellow
Orange and blue.
When mixed equally, the colors cancel each other out.  This is known as subtraction. Theoretically, the resulting color will be black or gray.  In our practice, however, as pigments are never as precise as described in this explanation, the result is a more muted muddy brown.
ACCORDING TO THE TEMPERATURE The colors are classified in cool, warm, and neutral colors.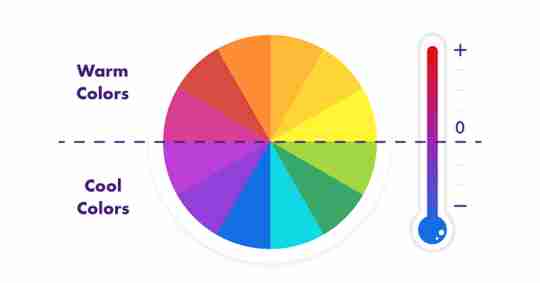 COOL COLORS are made mostly of green, blue, and violet (purple).
WARM COLORS are made mostly of red, orange, and yellow. 
NEUTRAL COLORS or earth tones are black, gray, brown, beige, tan, and white.
Neutral colors can be made by mixing: 
Black and white 
Complementary colors 
All three primaries together (plus some black or white)
ACCORDING TO THE VALUE the colors are classified as light, medium, and dark. 
Value or luminosity in basic color theory is often measured as a percentage, ranging from zero (black) to 100% (full color- red, green, blue, orange, yellow, violet).
So, how do we take our understanding of color theory and apply it to our work with Softap colors?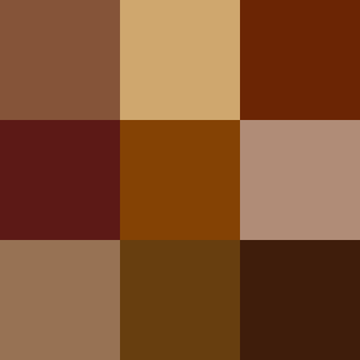 The temperature of a brown color
As mentioned before, brown on its own is a neutral color but:
If the predominant color of the base is blue or green the brown color is cooler.
If the predominant color of the base is red or orange the brown color is warmer.
If the predominant color of the base is purple (red and blue) the color is neutral.
The luminosity of the brown colors refers to whether they are light, medium, or dark. In general, adding black makes a brown color darker, and adding yellow makes a brown color lighter.
In our next article, we will continue this conversation, applied to Softap's brown color palette.

I hope this is useful.
Talk soon, 

Dr. Sandra Piedad Cardona 
Email: Info@BuyPermanentMakeup.com  - Phone: +1(510) 423-3014
PS: I created BuyPermanentMakeup.com to make sure that my students and the permanent makeup professional community had the best experience, products and service, along with ongoing education and content.
What people are saying about us...
© Copyright. All rights reserved.