A GUIDE FOR PERMANENT MAKEUP & MICROBLADING PROFESSIONALS
A New Launch For Fabulous New Softap Needles
During the 2019 Softap conference in February,
4 new and innovative needles were presented to the audience.
Softap™ Permanent Cosmetics
is always at the forefront, investing in new developments to have a first-rate selection of products so that micropigmentation artists will have only the best to ensure clients optimal, dazzling results.
During the first week of February this year, the conference to commemorate the 30th anniversary of the birth of Softap™ was held in San Francisco, California.
This event was incredibly well received by the more than 200 artists who attended to learn Softap's™ latest directions and reinforce knowledge about the unparalleled Softap™ technique and the products and tools developed to support it.
During the conference, Alexis Lawson's most recently developed needles were launched.  Always staying a step ahead, these new designs offer artists even more flexibility and technique approaches.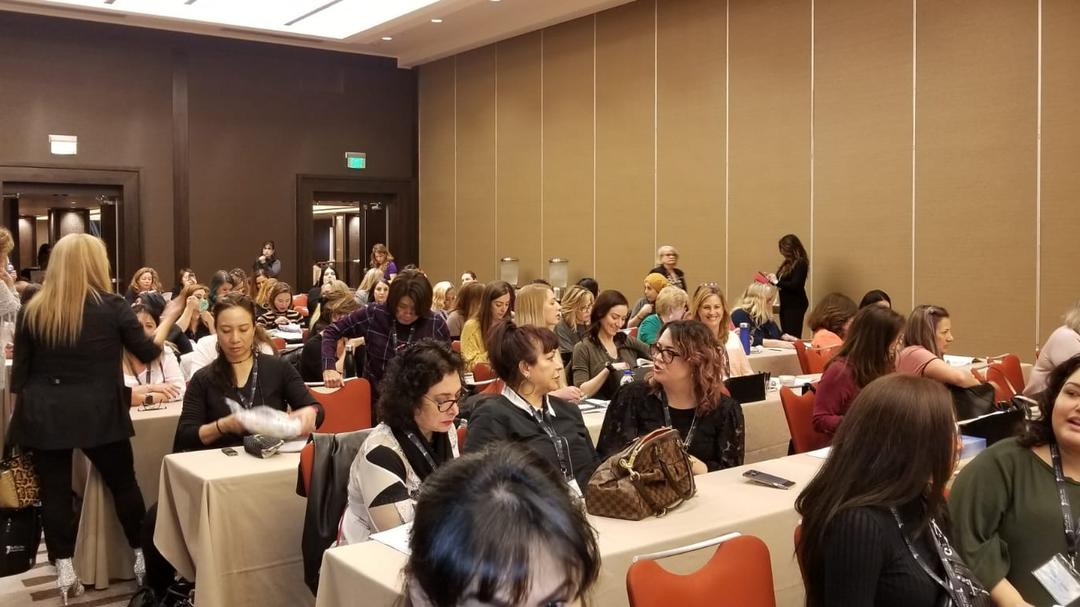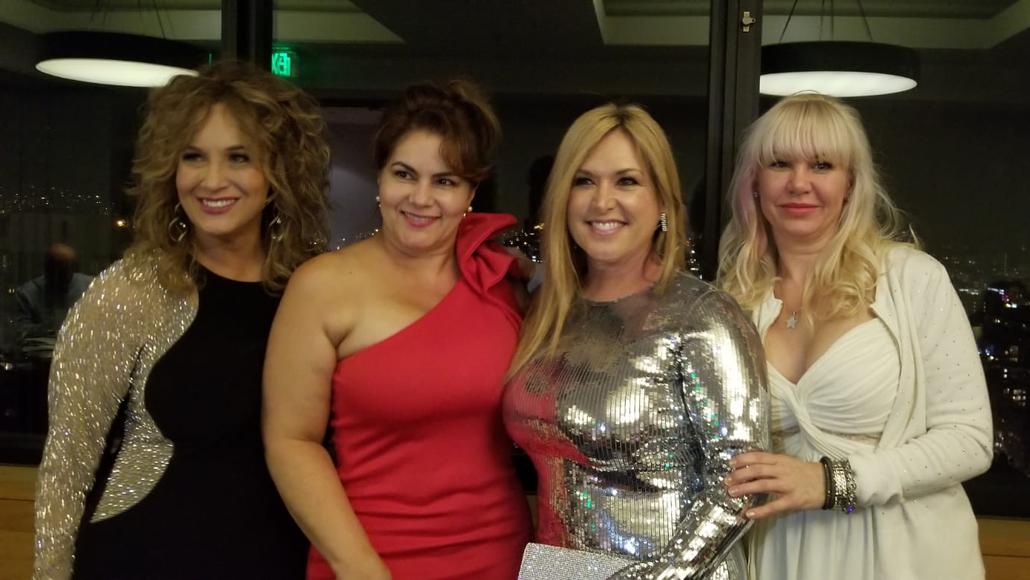 During the celebration, I had the pleasure of participating in a "meeting of minds" with eminent instructors from across the USA and Europe. I appreciated the sharing of invaluable insight related to alternative techniques for brows, eyeliner, lips, areola and correction procedures.  I came away with an expanded vision on the management of all available tools and methods.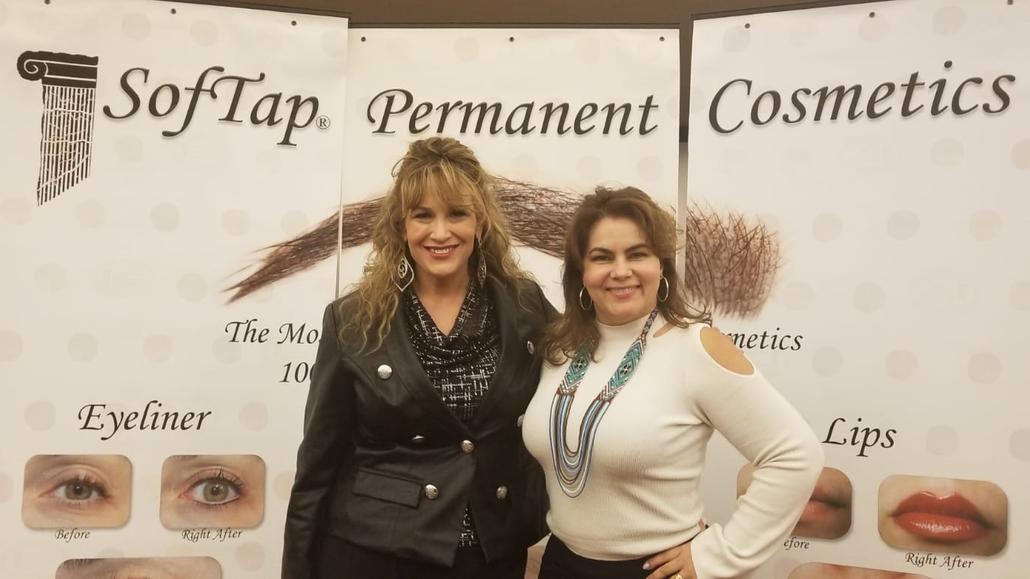 Softap trainers in the images:
Karly Rose, Chrystal Earle, Kelly Hemmrich and Dr. Sandra Cardona
I was also able to meet some of my followers and greet former students, for which I feel very honored.  The experience boosted my continued commitment to sharing my experiences with these wonderful products.
These are the new Softap™ needles that were released during the Conference:
25 Prong Round Click Tip
The 25 Prong Round needle is a larger version of the 15 prong round.
The 25 can be used for thicker eyeliner, eyelash enhancement, soft fills in eyebrows, lip feathering, or full lip procedures.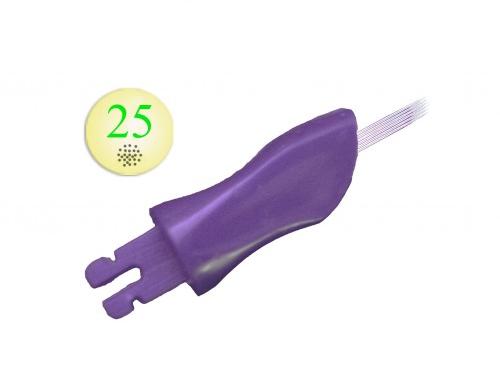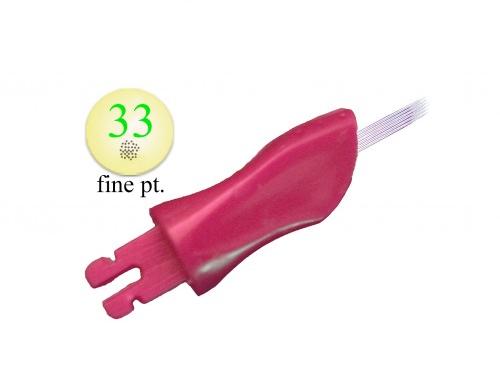 33 Prong Extra Fine Round Click Tip
The 33 is a fine point, round style needle.
This configuration is used for eyelash enhancements and brows where thicker broken smudges are desired as well as for beautiful feathery lip lines.
52 Prong Extra Fine Round Click Tip
The 52 is a fine point, round style needle.
This is the largest fine, round configuration and is used for eyelash enhancements and brows where thicker broken smudges are desired, as well as for beautiful feathery lip lines.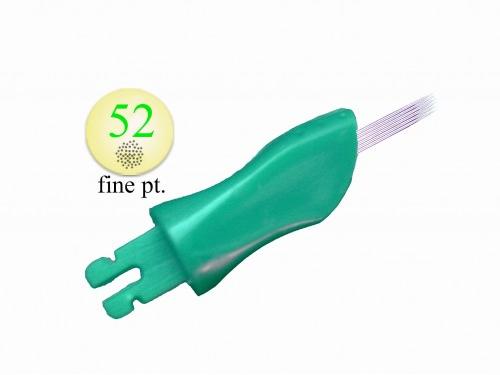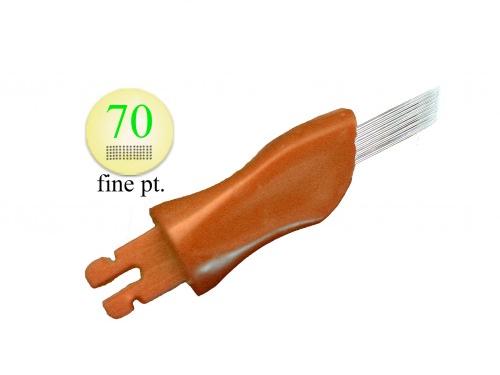 70 Prong Extra Fine Straight Click Tip
70 Prong Fine Straight configuration has five rows of fine needles set very close together.
The 70 is a fantastic needle for thicker upper eyeliner and naturally fuller lash enhancements. Eyebrows and medium/thick lip liner can also be done with the 70 prong.
In the photo:
Dr. Cardona receives on behalf of BuyPermanentMakeup and Punto Brillante a special recognition for having more than 20 years as official distributors, by Alexis Lawson of Softap.
For my followers unable to attend the conference, I certainly hope this information helps when you shop for your supplies.  
As you try these new configurations, we here at
BuyPermanentMakeup
are always thrilled to hear about your learning and success.  
Please share, so we can spread the word. Organic learning and sharing of this kind keep our community and our art vibrant and ever-evolving.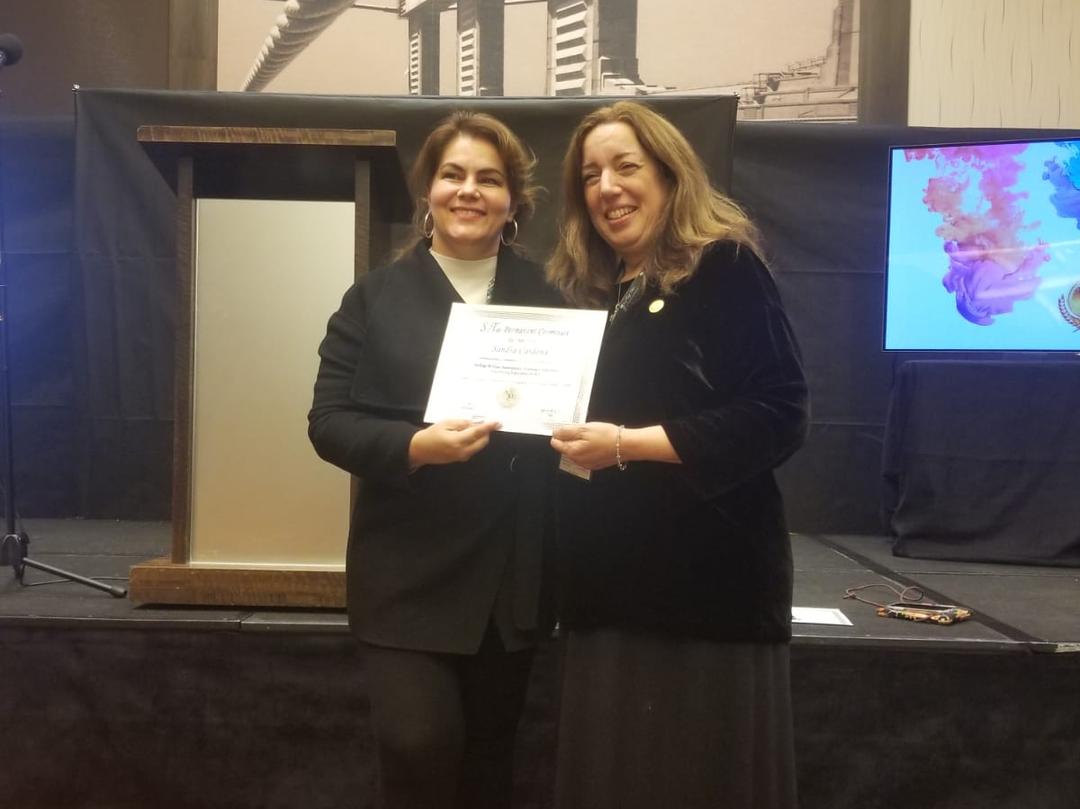 I hope you will take this into consideration. 
Dr. Sandra Piedad Cardona 
Email: Info@BuyPermanentMakeup.com  - 
Phone:
+1(510) 423-3014
PS:
I created BuyPermanentMakeup.com to make sure that my students and the permanent makeup professional community had the best experience, products and service, along with ongoing education and content.
What people are saying about us...
READ OUR PROFESSIONAL NEWSLETTER
© Copyright. All rights reserved.